SmartSelect Singapore
We are a professional outsourcing company that focuses on Corporate Secretarial, Accountancy, Human Resource Shared Services, Web Design and SEO services.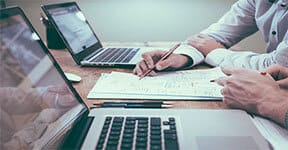 Need a helping hand in management and compliance services? SmartSelect provides Corporate Secretarial, Accountancy, and Human Resource Services to Companies registered in Singapore. We aim to enhance cost and time efficiency to your organisation. Click here to learn more.
A website is necessary for any form of business to present your products and or services to the end users quickly and effectively.  To build a website would be costly, time-consuming and complicated with many regulations. We offer a one-stop web design service for your business needs at competitive fees. There are two types of websites – CMS and E-commerce. Click here to learn more.
Having a good design for your website is only the beginning. The next question is how you need to bring in leads. We can enhance your website to be ranked organically on popular Google Search Engine to generate leads. However, without in-depth knowledge of how SEO and Google Search Engine works, your website cannot be ranked accordingly and may be penalised by Google. SmartSelect can guarantee that we only use the "White hat" ways by using tools approved by Google and which abide by the SEO guide closely.  Click here to learn more.
In order for the business to be efficient and productive, we advocate a good software system. SmartSelect is pleased to share that we have just the software solution. SmartSelect are a distributor for Quickbooks, one of the more popular accounting software used by companies. We have the capability to implement and provide training to ensure a smooth transition of systems.
Deskera's DESK cloud-based ERP solution aims to provide business owners with an all-in-one solution to manage accounting and business transaction processes. Make a user-friendly interface and with a step-by-step guide with every entry into the system. SmartSelect the official distributor for DESK in Singapore. We also provide implementation, training services for DESK. Contact Us now to find more or here for the pricing.
SmartSelect holds the following accreditations:
Contact Us
For us to show you how to improve your business management and capitalise in the digital world.
Contact Us
For us to show you how to improve your business management and capitalise in the digital world.